Contact us
Consultation hotline:
13833843341
Anping Shenghua Metal Wire Mesh Machine Factory
Anping County Taojin Wire Mesh Machine Co.,Ltd
ADD:East Industry Zone, Anping County, Hebei Province,China
Mobile/whatsapp:13833843341
Skype: ninazhang9062
E-mail: sales@wiremeshmachine.org.cn
Fiberglass Gridding cloth weaving machine
Adding time:2017-08-05 Clicks:
Fiberglass Gridding cloth weaving machine
Product specialty: high product efficiency,good quality,little waste material,breadth can reach 2300mm,the machine work steadily,low noise,use to wind the gridding cloth.
Mostly technique parameter:
The width:2300mm
rotate speed:110-170R.P.M
The power:1.5kw( 8grade)720 R.P.M
exteriorsize:lengthxwidthxhigh 4850x1827x2120mm
day output:120-150m2/hour
electricity control: P.L.C
the total machine weight:1900kg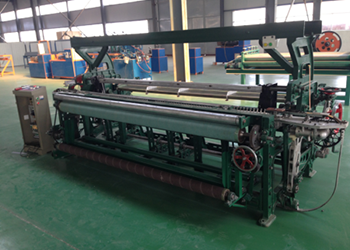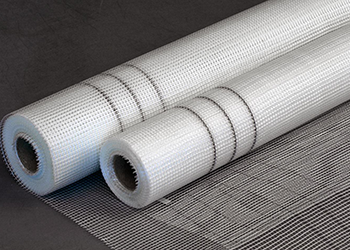 Wire re-winding nachine
apply range:fiberglass,single wire imbue fiber,stick wall cloth in-and-out,SBS waterproof wrap cloth,roving cloth without alkali,head preservation cloth,plain windowscreening and so on tidy up request about fiberglass.
Technique character:work simpleness,technique advance,can finish longitude and axis together,with self-acting truncation machine,with electricity box,ensure the quality of longitude and axis,smooth cloth cover and equality.
Specification: the mostly machine breadth(2.3m),can product according to the clients' request.
Yarn shelf:length4.85m,width 0.90m,high 2.0m
Ingot quantity:960
Together weight:500kg
Machine head:width 4.0m,high1.0m,length1.5m
Electricity machine:3kilowatt timing
250 type slowdown machine:1:31.5
Output:1500-2000m/h
Together weight:1500kg
Occupy room:4x12m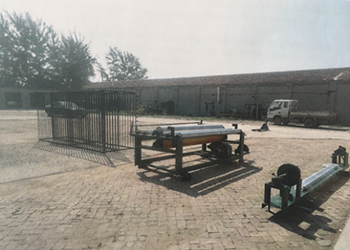 Fiberglass griding coating machine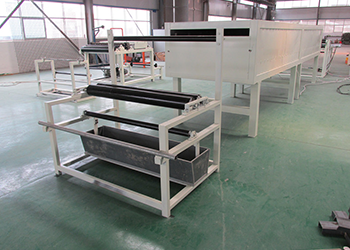 The series products:use to stick wall cloth、gridding cloth and all kinds of glass cloth in-and-out, glue,drying,finalize the design,cut side or chop in the weidth and length that need.After fabric molding,no displacement,no fixdness.coal char bake cloth machine, mesh coating and forming machine,with temperature control machine,counter.the day output can provide 5desk weave machine.
Mostly parameter:
Inside width: 1.2m
Oven exterior size:length 8m,width1.5m,thickness 0.70m
Weight:1500kg
Machine head: width1.8m,length 1.4m.
Electricity machine: 22kilowatt timing
80 type slow-down machine
Lead wind machine:2.2 kilowatt
Machine trail:width1.4m,length1.5m
Output:500-800m/h
Occupy room:3x18m
Label: crimped wire mesh machine、 reverse twist hexagonal mesh machine、 gabion mesh machine、 Hexagonal mesh machine、 Razor barbed wire machine、 expanded mesh machine、 Full automatic chain link fence machine、 welded mesh machine in roller、 welded panel mesh machine、